Rebecca Lewis, AuD
Audiology Director, Adult & Pediatric Cochlear Implant Program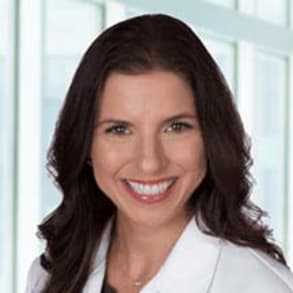 Rebecca (Becky) Lewis, AuD, is an audiologist and the Audiology Director of the Adult & Pediatric Cochlear Implant Program at Pacific Neuroscience Institute. She also holds the position of Adjunct Professor at Mount Saint Mary University / John Tracey Deaf and Hard of Hearing program. She has provided rehabilitative services including hearing aids, hearing protection, Osseo integrated devices, auditory brainstem implant and cochlear implant (CI) services to adults and children.
She serves on the California Newborn Hearing Screening Learning Committee to improve outcomes for children with hearing loss across the state. She is also a State Champion for the American Cochlear Implant Alliance aiming to improve access to CIs nationwide. She is dedicated to serving the community using a whole patient approach with evidenced-based and compassionate care.
Prior to joining PNI, Dr. Lewis held a range of positions at the USC Caruso Family Center for Childhood Communication, UCLA Medical Center, The Learning Center School for the Deaf and at the world-renowned House Clinic. She developed a hearing wellness program for the USC Thornton School of Music, and has published in the field of cochlear implantation.
Dr. Lewis received her Doctorate in Audiology from Vanderbilt University. She completed externships at the Greater Los Angeles Veterans Administration and at the Care Center at the House Ear Institute.
---